MOTIVATIONAL POEMS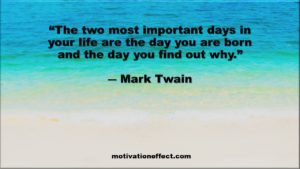 ---
Motivational poems and quotes have provided us with profound words of wisdom, and have been an great source of inspiration and encouragement. They provide a voice of reason in this complicated journey of life and have been an instrument of healing.
I have put together a collection of motivational poems and quotes that I have been a great comfort and inspiration for me. I hope they light up your day, motivate you and give you as much joy as they have given me.
---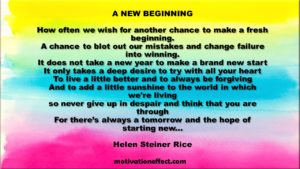 A NEW BEGINNING
How often we wish for another chance
to have a fresh beginning.
A chance to blot out our mistakes
and change failure into winning.
It does not take a new year
to make a brand new start.
It only takes the deep desire
to try with all your heart.
To live a little better
and  always be forgiving, to add a little sunshine
to the world in which we are living.
So, never give up in despair
and think that you are through,
For there's always a tomorrow
and a chance to start anew.
Helen Steiner Rice